Where To Start | Jawzrsize
...And Where Should You Start?
WONDERING WHERE TO START?
We HIGHLY suggest starting off at Level 1 and progressing to level 4 from there. Just like every other muscle, you need to build up strength before moving to higher levels.
Each Level provides an increase in resistance to your bite, so you can keep making progress until you've reached your goal. Once you reach your goal, make sure to do a few maintenance sessions a week so that you don't lose your progress.
Here is a breakdown of all 4 Jawzrsize Levels:
The Beginner Level Jawzrsize packs the right amount resistance to begin strengthening and slimming your jaw and chin. Features boil-less bite strip technology and flush fitting gum guards.
Upgrading to the Intermediate Level can help bring out the striations (muscle definition) in the jaw, reduce any remaining excess skin and fat under the chin and add serious strength to your bite! Simply place it in your mouth and start repping (each bite is a rep).
We know to work out our body for a toned physique, so it only makes sense to work out the muscles in your face and neck too. If you're looking to slim and tighten your face, try a few burnout sessions where you bite down, hold, and slowly release your bite.
Looking to add some serious bulk to your jawline? Elite Level delivers lasting results that can't be achieved with temporary fillers. Once you reach your goal, make sure to do a few maintenance sessions a week so that you don't lose your progress.
(We recommend starting at Level 1, and working your way up to Level 4)
THE TOTAL TRANSFORMATION KIT
The ONLY kit featuring EVERY Jawzrsize Resistance Level.
Get them all at once and SAVE $50!
Start with the Beginner Model, and progress to the Elite, following the Jawzrsize workout plan.
Here's what's included:
Beginner Blue Pop N Go - $29.95

Intermediate Green Pop N Go - $34.95

Advanced Blue Custom Fit - $39.95

Elite Green Custom Fit - $44.95

1 Lanyard
The Most Effective "Hands-Free" Workout For Your Face

Jawzrsize is designed to work out the full range of motion of your bite, giving you a stronger fuller look- the kind that face fillers can only dream of. This small, durable, and affordable piece of equipment will leave your face and neck visibly more toned and youthful.
Simply unbox, pop it in and bite down repetitively!
Within seconds you'll feel the the 57+ muscles in your face, neck and jaw all being activated.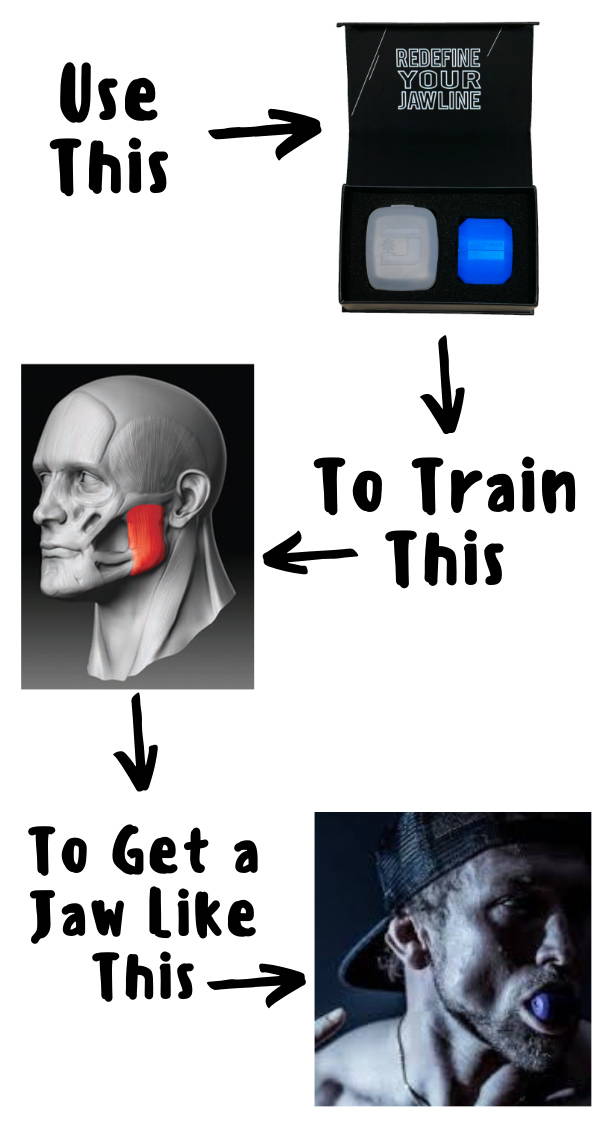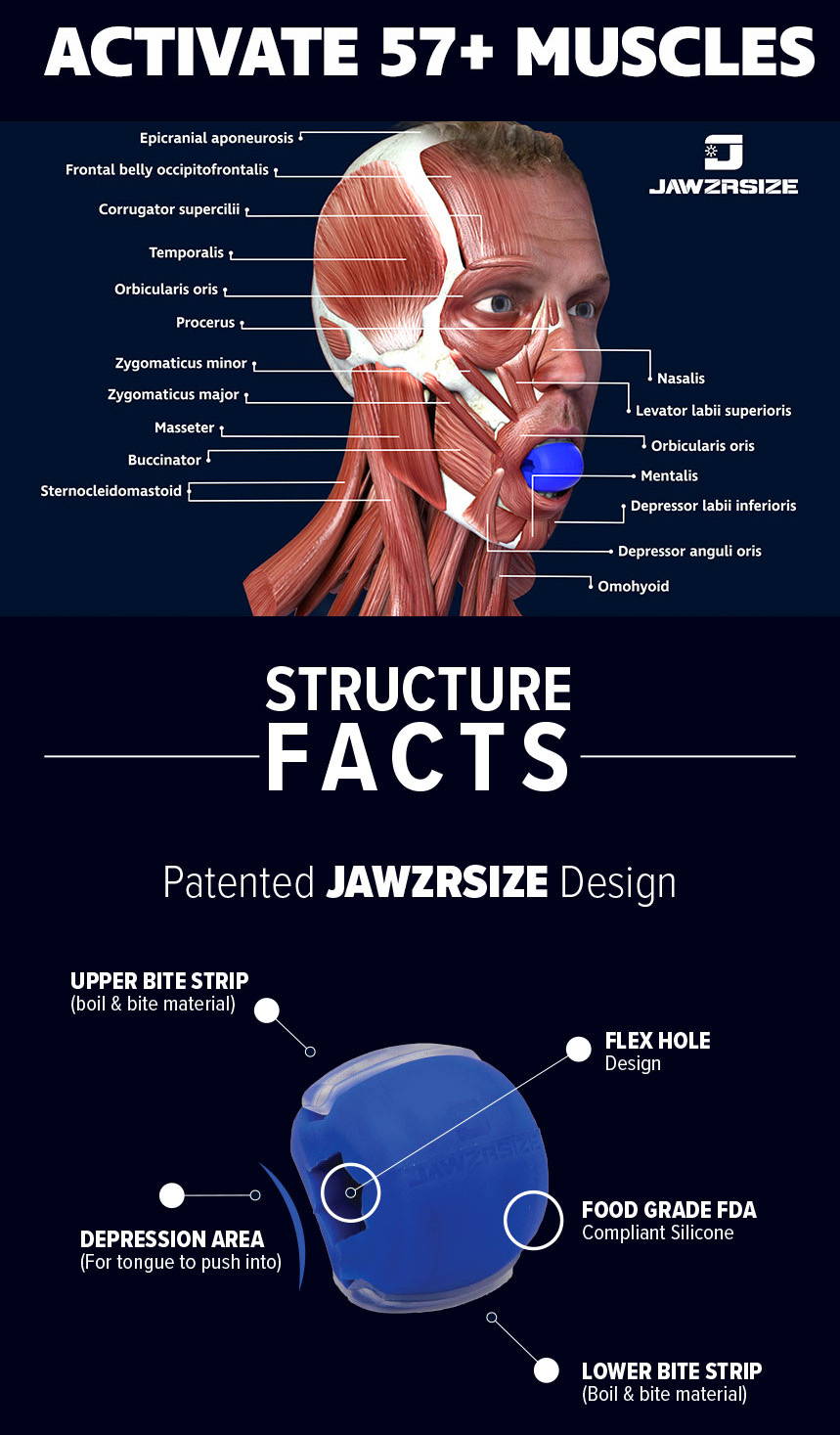 Workout Your Most Attractive Muscle
Studies(1) have shown that individuals with lean facial structures tend to have better health, make more money, and are deemed more attractive to the opposite sex.
And since we no longer live in primal days, where men and women predominantly ate tough-to-chew meat and foods, the muscles in our face have suffered.
The good news? You can easily re-build that "primal" bite with Jawzrsize, leaving you with a stronger, more defined jawline (that people will notice!)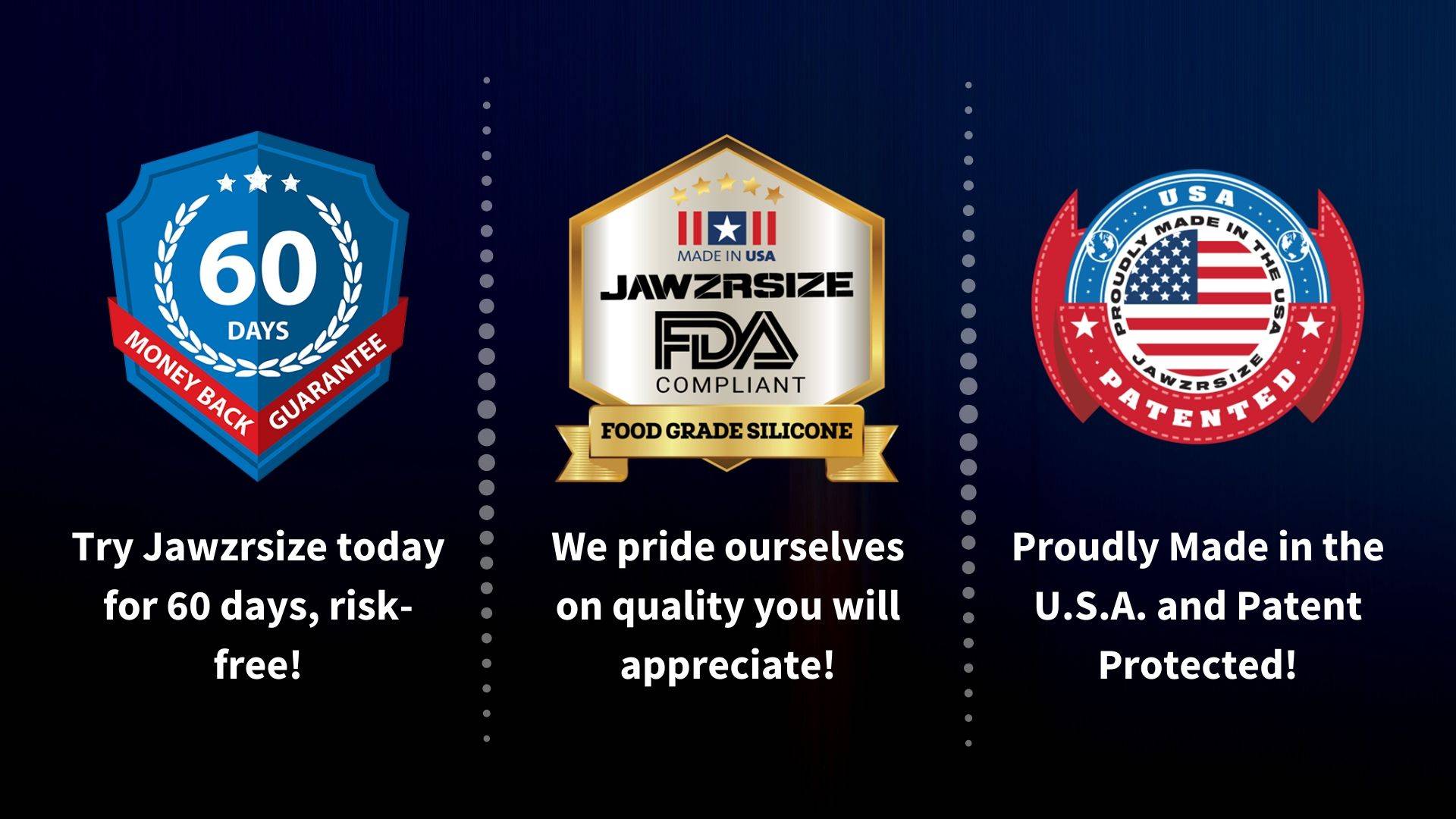 "A few reps a day keeps the double chin away!"
Since facial muscles are small, they will respond quickly - meaning you can begin to re-shape your physical appearance within the first few days!
5-10 minutes a day, 4-5 days a week is all you need.
Workout Anytime, Anywhere
Train your facial muscles at home, driving to work, watching a movie, cooking, cleaning, walking your dog, in the shower, or wherever!
You decide!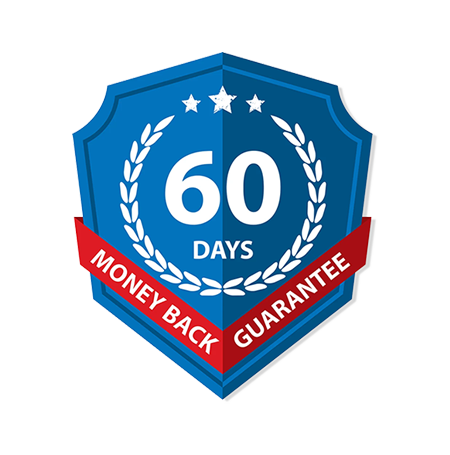 Try Jawzrsize today for 60 days, risk-free!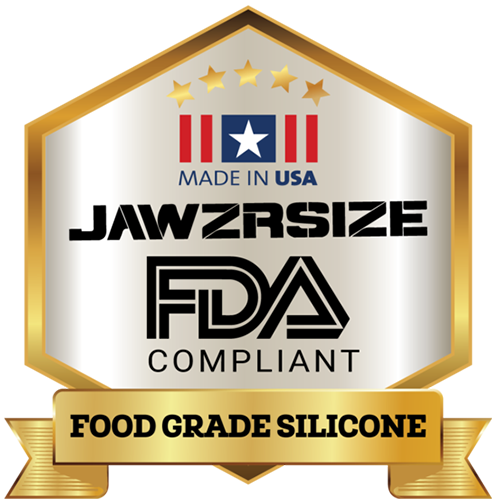 We pride ourselves on quality you will appreciate!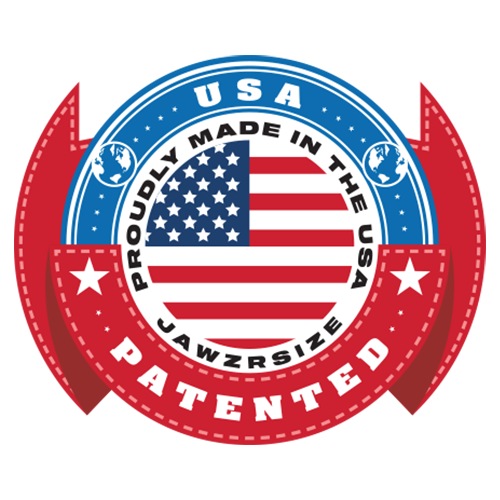 Proudly made in the USA and patent protected!